Two Ashoka UG students complete Global Competence Certificate programme with New Zealand
Padmaja Gaikwad & Harsh Rokade were nominated to be part of a cohort of 40 students and took part in the programmes took place in August - September 2022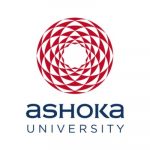 GESP
20 December, 2022 | read
In the 2022 monsoon semester GESP partnered with Education New Zealand (ENZ) for its new Global Competence Certificate programme for students from universities in India and New Zealand. This programme trained students with competency skills to tackle issues of the 21st century, such as sustainability, globalization and climate change. The virtual exchange programme was sponsored by ENZ and Massey University. It offered students a fantastic opportunity to gain knowledge and skills and build life-long friendships with students from New Zealand.
The modules were covered online through four facilitated sessions of 90 minutes each. On completion, the students received a Global Competence Certificate from Massey University and endorsed by ENZ.
From Ashoka, Padmaja Gaikwad & Harsh Rokade were nominated to be part of a cohort of 40 students and took part in the programmes took place in August – September 2022.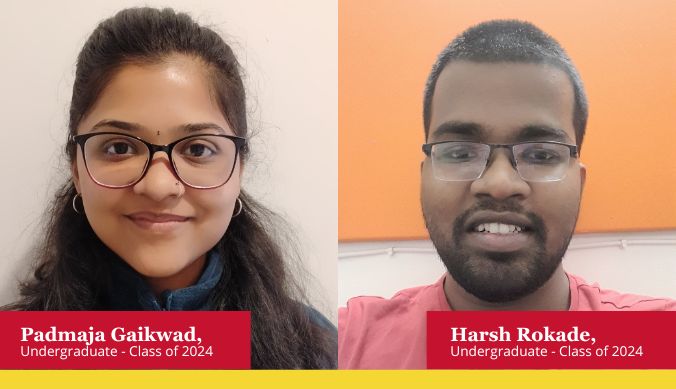 Congratulations to Padmaja Gaikwad & Harsh Rokade for being nominated from Ashoka University to represent and participate in New Zealand-India Global Competence Certificate Scholarship programme
Here is a report that both Padmaja Gaikwad & Harsh Rokade wrote on their experience.
"The Global Competence Certificate scholarship programme was very insightful and helpful for us to explore and understand the different cultures across India and New Zealand. Through this online intercultural learning journey with fellow students from all around the world, we were able to think, reflect and share our thoughts regarding different issues that we face commonly in our societies. With the advancing of technology, careers in different fields, there are still, however, some loopholes of miscommunication, misunderstandings, inequality, stereotypes, lack of empathy which holds us back to interact and have effective communication with people around us. Often unintentionally as well, we tend to be judgmental towards people without verifying the details based on their identity, we fail to understand and respect disagreements and we fail to move out of our comfort zones to seek new learnings from differences. Throughout the online modules, we got to know about the different factors that shape our identity (religion, gender, socio-economic background, education, sexuality, and many more). We got to know about the learning styles, communication styles that differ from place to place, cultural value dimensions (individualistic-collectivism, hierarchy-egalitarianism), polarization of societies, micro aggressions. Understanding the diversity and differences in the way people from different backgrounds communicate, we got to know about what it feels to be in the mainstream and marginalized. Reflecting and connecting these issues with our own personal experiences we shared and heard each other's thoughts in the discussion forums. The DIVE tool (describe, interpret, verify, evaluate), different coping strategies (involving stress management), active listening skills, and active communication skills helped us improve ourselves to interact without being judgmental in the society. The programme encouraged us to embrace differences in all forms in society that might be challenging to accept from our own beliefs. It pushed us to move out of our comfort zone to acquire new skills of interacting with people of different backgrounds around us. The programme also made us aware of the different 21st century skills involving critical thinking, problem solving, emotional intelligence, judgment, decision making, cognitive flexibility, people management and creativity. The program also encouraged us to build new friendships with students from New Zealand and other parts of the world."