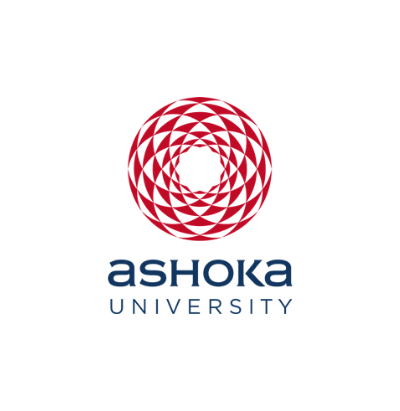 Office of PR & Communications
1 July, 2018 | 5 Mins read
Incoming students will wrestle with living away from home, adjusting to a new culture and unfamiliar food habits. Here is how you can help your ward.
We welcome the undergraduate batch of 2021 into the Ashoka family. Their transition to adulthood will begin at Ashoka University and we seek to assist them in grappling with their new-found independence.
Parents may feel unsure of how to support their wards' transition. It's important to strike a balance between encouraging autonomy and acting on concern. Here is how you can enhance your ward's Ashoka experience.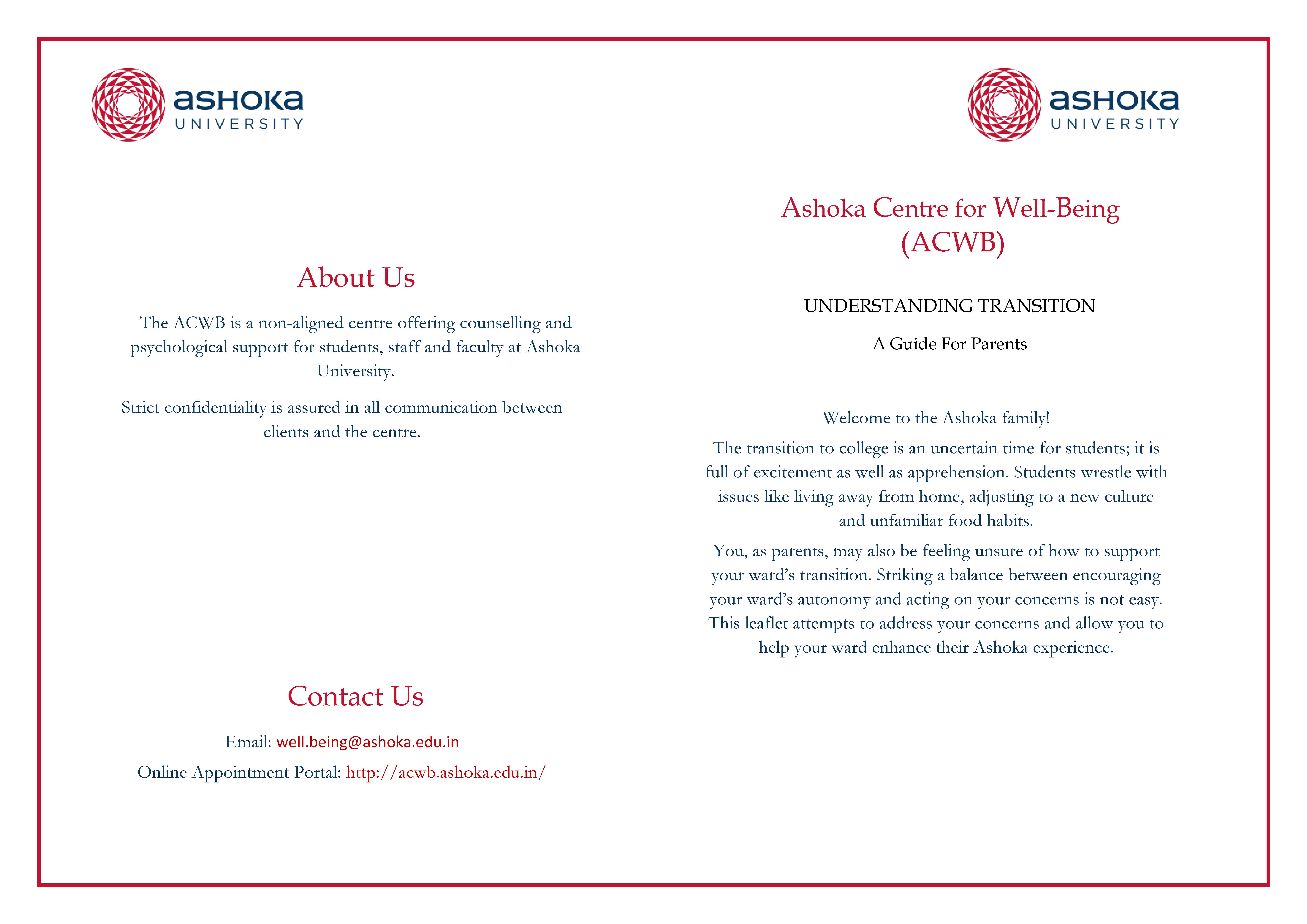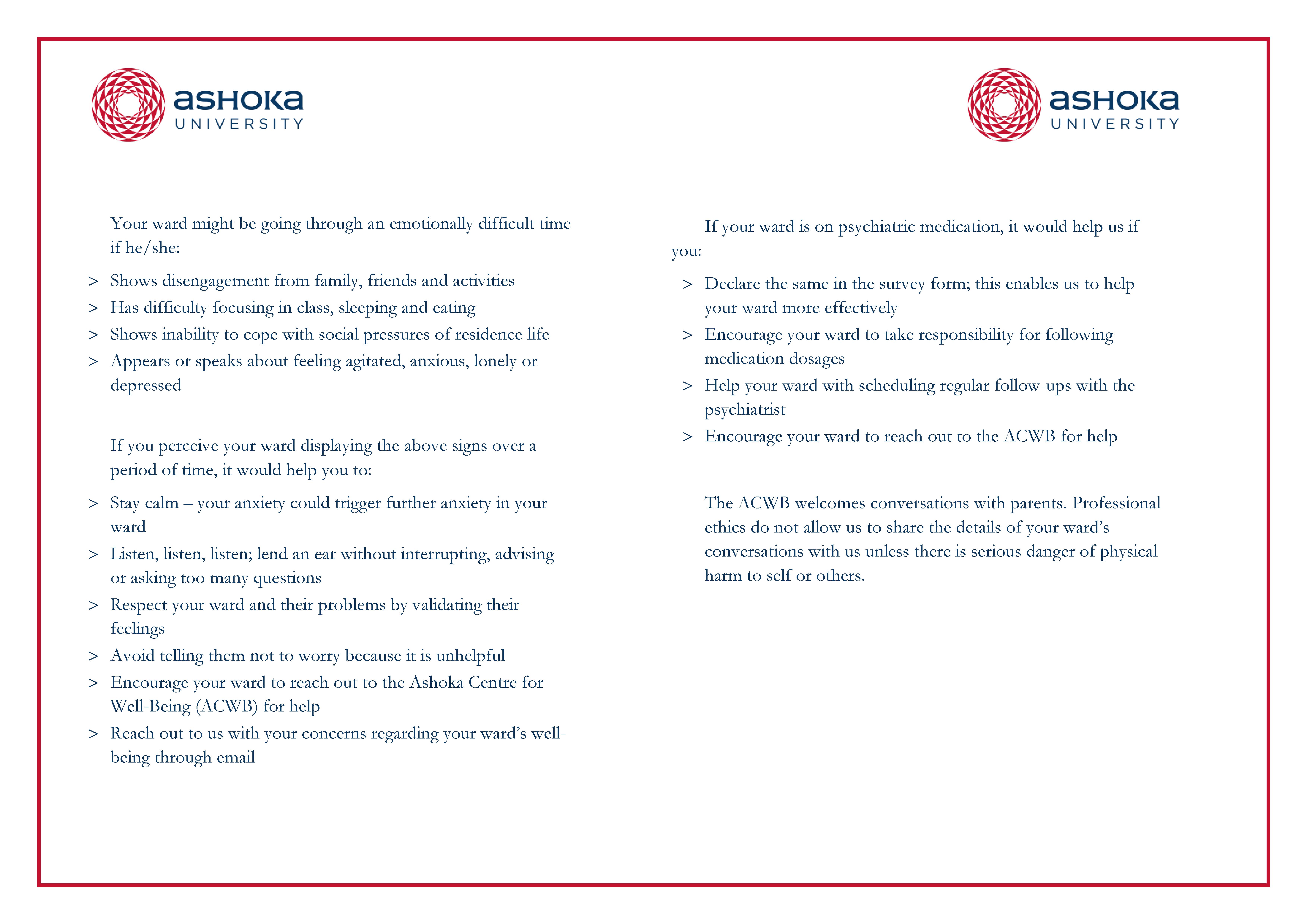 Parents were handed tips on helping their wards transition to college.
Signs of Difficulty
Your ward might be going through an emotionally difficult time if he/she:
~ Shows disengagement from family, friends and activities
~ Has difficulty focusing in class, sleeping or eating
~ Shows inability to cope with the social pressures of residence life
~ Appears or speaks about feeling agitated, anxious, lonely or depressed
What You Can Do
If you perceive your ward displaying the above signs over a period of time, it would help you to:
~ Stay calm – your anxiety could trigger further anxiety in your ward
~ Listen, listen, listen; lend an ear without interrupting, advising or asking too many questions
~ Respect your ward and their problems by validating their feelings
~ Avoid telling them not to worry because it is unhelpful
~ Encourage your ward to reach out to the Ashoka Centre for Well-Being (ACWB) for help
~ Reach out to us with your concerns regarding your ward's well-being through email
The ACWB welcomes conversations with parents. Professional ethics do not allow us to share the details of your ward's conversations with us unless there is serious danger of physical harm to self or others.
Contact Us
Email: well.being@ashoka.edu.in
Book Appointments: http://acwb.ashoka.edu.in/