Webinar – The changing nature of Corporate Law and Corporate Responsibility in India
Ms. Manjaree Chowdhary| Executive Director, and General Counsel, Maruti Suzuki, India. | February 20, 2021 | Saturday | 5:00 - 6:00 pm IST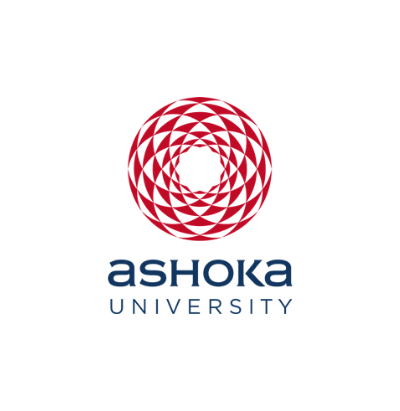 Office of PR & Communications
17 February, 2021 | 5 min read
The Ashoka Distinguished Policy Speaker Series cordially invites you to a distinguished webinar by Ms. Manjaree Chowdhary, Executive Director, and General Counsel, Maruti Suzuki, India on February 20, 2021 (Saturday) from 5:00-6:00 PM (IST).
She will be delivering the talk on – The changing nature of Corporate Law and Corporate Responsibility in India
Date: February 20, 2021 (Saturday)
Time: 05:00-06:00 pm IST
Abstract
The COVID-19 pandemic has presented corporations all over the country with a turbulently dynamic legal and social business environment. The regulatory frameworks concerning India's corporate sector have been largely capricious in the last year, with strict operational regulations being imposed on one hand and flexibility being increased in certain sections of corporate affairs and compliance on the other. Amidst these changes, the pandemic has also demonstrated to all businesses and firms the responsibility they hold toward society and the consequences of corporate social irresponsibility on their profits and images. It has made corporations of all kinds epiphanically realize the stake they hold in the long-term development of our society. As a result, the boundaries of what constitutes corporate responsibility are slowly changing alongside the laws that govern them. It is thus imperative that we discuss the changing nature of Corporate Laws and Corporate Responsibility at this juncture of crucial change, given the implications that they hold for us as societal stakeholders. This distinguished webinar by Ms. Manjaree Chowdhary will touch upon what these changes mean for India and its corporate citizens in the long-term future and the role public policy plays in driving them.

Speaker's Bio
Ms. Manjaree Chowdhary, currently Executive Director, and General Counsel at Maruti Suzuki, India is an experienced general counsel with over 20 years of expertise in various industries, from the healthcare to automobile sector. She holds an LLM degree in Law and Development along with Corporate Law and was awarded the prestigious Felix Scholarship for the same. In the past, she has worked with various multinational conglomerates including, but not limited to, General Electric – Power, Healthcare; Genpact, and SABIC in eminent positions such as General Counsel (GE) and Vice President – Legal Affairs and Compliance (SABIC). She is also a member of the CII National Committee on Regulatory Affairs, in addition to being a visiting speaker at various top business schools such as IIM Bangalore, and law schools in India.  
Ms. Chowdhary has led significant industry initiatives such as the formulation of a "Voluntary Code of Ethics" adopted by NATHEALTH, the National Healthcare Federation of India. She was awarded the "Outstanding Woman Leadership Achievement Award" at the CXO and General Counsels Leadership Summit and Excellence Awards in February 2018, and shortly after, recognized as one of the twenty-five General Counsels for their contribution to the Indian corporate legal sector and felicitated at the Indo-UK Law Society Summit at the House of Lords in London in November 2018. She was recognized as the "General Counsel of the Year (Female) at the prestigious Legal Era Annual Legal Awards, 2020. Most recently, she has become a part of the Elite BW Legal World Top 100 General Counsels of India, 2020.

—————-
The talk will be followed by a moderated Q&A session. For any questions, comments, or suggestions please write to us @Ashoka Distinguished Policy Speaker Series