Why does Ashoka have the right model for teaching assistants?
Teaching assistants can come in handy as being young, energetic, enthusiastic and a recent graduate or student themselves, they are able to pitch in to help students out.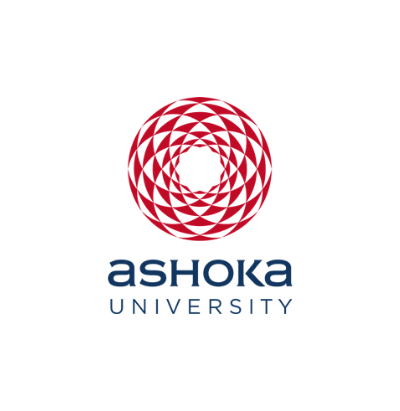 Office of PR & Communications
4 January, 2021 | 10 Mins read
'Well, this is it. I really like doing it.' I texted my friend after I returned from Prof. Nayan Chanda's class where students had a heated discussion about ISIS (Islamic State of Iraq and the Levant). I was a Teaching Assistant (TA) to Prof. Chanda, along with my full-time job at Ashoka University during October last year. The professor is an awarded journalist, with a long and illustrious career in academics at Yale, and teaches a course called 'Making sense of the news; the history behind the headlines' to the Young India Fellows; for which I was his TA.
'Really?' my friend asked, 'Can you really picture yourself studying the subject for five years to get a PhD? Knowing that you simply love your job in the industry you are in?' she texted back. I had no answer, and that got me thinking- which is always a good thing.
Who is a Teaching Assistant? In the United States or Europe, a student has the option of becoming a Teaching Assistant or a Research Assistant for a Professor while pursuing their Grad-school/Master's degree – and not wait to get to a PhD to understand her mettle to be an academic. In India, this opportunity is only available to students of Technology and the Sciences at institutes like IIT (Indian Institute of Technology) or IISER (Indian Institutes of Science Education and Research) , and that too is limited- in a burgeoning population as ours.
I was lucky to have the opportunity to do a dipstick into the world of academia beforehand. But, what about our young and brilliant Indian minds in the field of social sciences, media studies and literature? They often have no idea about how to make their way into research, that goes far beyond the staple 'Ph.d'. 'America chaale jaao' (go to America) is what most Indian mentors tell their mentees if their mentees seek advice on pursuing a career in research in India. Not surprising why the brightest research-oriented minds leave India after their undergraduate education. While innovation by Indian minds is at its zenith abroad- very little encouragement or guidance is available back home.
We are, however, constantly witnessing unnerving immigration policies across the US and Europe (top destinations for international students' education). Stories about anti-immigration policies make headlines and Indian students with an aptitude for research are thinking hard before plunging into their rather discouraging 'could have been' research career.
Here is why Indian Universities should step up, and seriously consider being more inviting towards Research and Teaching assistants in the field of arts and social sciences. The need for doing the same has become more imminent than ever:
Build better connection with the students
There is clear evidence to show that Teaching Assistants can help students take ownership of their learning, encourage them to ask questions and take risks. In a class size of about 70-120 students (a normalcy in Indian Education system), it becomes difficult for one faculty member to take charge of answering students' queries during class time and pay attention to each student's growth and learning- even outside the classroom. Teaching assistants can come in handy as being young, energetic, enthusiastic and a recent graduate or student themselves, they are able to pitch in to help students out. But that being said, schools must ensure TAs are routinely and robustly trained in teaching methods and pedagogies. TAs shouldn't be used as "informal teaching resource for low-attaining students" but should supplement, rather than replace teachers.
Building research-oriented minds
Research fuels most of the work done in corporates, design firms, policy etc. for better decisions grounded in real-world data and analysis. However, very few undergraduate programmes teach the basics of research. Being a country with the highest youth population in the world – it becomes imperative that higher education institutions take responsibility towards incentivising research work and help students pursue an academic career early. Opening doors to Research and Teaching Assistants (in subjects other than sciences) would help pave the way for more academically inclined graduates who would after their Master's make real difference to organisations that they join- using skills that they pick up from being Teaching Assistants to the stalwarts already in the field. Instead of making students wait to be a Junior Research Fellow after cracking an exam, it would be helpful if our universities seek out young students who will take forward the beacon of research and innovation early on.
Cost-effective
Hiring Master's students to be TAs for undergraduate courses is extremely cost-effective as it helps students pay off their basic fees and living expenses in return for their services as a Graduate Teaching and Research Assistant at the University. This is a common practice in the United States, where graduate Teaching Assistants help their mentors with their research and class duties in return for funding their studies and research at these institutions. Universities save a lot of time, money and effort, that they otherwise would have spent on hiring people to do certain administrative tasks.
Bringing better academics in the world
Getting a flavour of the academic field by being a TA or RA during Master's, helps graduate students come back to academia after a brief stint in the industry. This helps them become grounded in practical industry skills while having a strong academic teaching base- because that's where they started from. Therefore, this would bring better and trained academics into the system. While working with the Prof.Chanda to design and teach a subject as a TA, I learned to develop a better understanding of the academic world. Many leave their plush jobs to be Teaching Assistants at the universities, only to land up into PhD programmes later.
Hiring Teaching and Research Assistants is a win-win situation for Universities looking to efficiently educate its students and invest time and energy in building academics of tomorrow.