Working with a renewed sense of purpose
Ashoka University's record placements with over 330 students placed this year across various organizations and strengthened relationships is a feat that the Career Development Office is thrilled to achieve, writes Priyanka Chandhok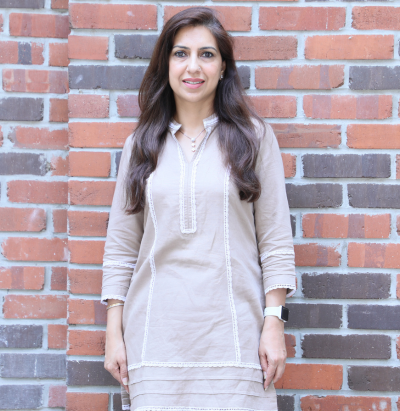 Priyanka Chandhok
30 May, 2022 | 4m read
In March earlier this year, we welcomed our bright young Ashokans back to campus after an intermittent two year long hiatus. As we watched our campus enliven back to its former glory, we found a renewed sense of purpose towards what we strive for at the Career Development Office.
A round-up of our year gave us all the indications that our experiments this year have worked well. The second edition of our Career Preparatory Program launched in August last year was a huge success. The Program taught modules in finance, statistics, and accounting, business communication, Excel, data and predictive analysis, and Masterclasses with senior industry leaders, which helped nurture our students into smart leaders armed with the right technical skills who are assets to their colleagues and their organizations.
Our recruiter engagement has also strengthened multifold. The team led multiple recruiter relationships in a streamlined and sophisticated manner, which is reflected in the success of our Day 0 placements this year. Simultaneously, we established a strong relationship with our students through office hours, mock interview sessions, resume building and communication sessions, and career counseling sessions throughout the year.
One of our flagship conferences, the Future of Work, published another edition this February, where it brought together industry leaders, CXOs and CHROs, some of our Founders and faculty, and importantly, a group of our alumni who work in startups and new age organizations. The conversation centered around new trends at the startup workplace and how an interdisciplinary approach can resolve some of the many challenges startups face in a dynamic economy like India's. We were honored to host some of the biggest names in the industry, including Amod Malaviya (Co-Founder, Udaan), Umang Bedi (Co-Founder, Verse Innovation | DailyHunt | Josh), Sairee Chahal (Founder & CEO, Sheroes and Mahila Money), Shashank Kumar (Founder & CEO, DeHaat), and Revant Bhate (Co-Founder & CEO, Mosaic Wellness).
Our external engagements proved fundamental to the success of our internship programs. As of May, we have placed over 350 students through our internship program. The highest stipend offered to an intern was INR 1,50,000. Hindustan Unilever Limited, ITC Limited, Spencer Stuart, D.E.Shaw & Co., SAP Labs, JSW Steel, Axis Bank, The Print, Doctors Without Borders/Médecins Sans Frontières(MSF) South Asia, and Indus Insights, are among some of the organizations that hired interns through us.
With all this said, having placed over 330 students across 114 organizations before the end of the academic year is a feat my team and I are thrilled to achieve. Some of the most influential organizations in the country, including ABInBev, Accenture, Airtel Payments Bank, Aknamed, Alvarez & Marsal, Amazon, Antara Foundation, Arthur D Little, BAIN, Barclays, Boston Consulting Group (BCG), Business Standard, Capitel Partners, CCS, CEGIS, CENTA, Clix Capital, Cognizant, Conde Nast, Convergence Foundation, Dalberg, Deloitte USI, Deutsche Bank, Dr. Reddy's Laboratories, Egon Zehnder, EY Parthenon, Fractal Analytics, Gartner, Genpact, Google, HUL, IIFL, Infoedge, Innoviti, Kearney, Kotak Mahindra Bank, McKinsey & Co (CCN), Michael Page, Microsoft, Microsoft Research, MSL, Publicis Group, Quantum CS, RBL Bank, RuderFinn, Samagra Governance, Sattva, TATA Trusts, The Print, Uniqlo and WNS have hired graduates of Ashoka in important functions. The highest salary offered to two graduates this year was 30 LPA and we saw a 20% increase in median salaries offered to students across various programs.
That said, we end this year on a note of gratitude and thanks, and nurture a greater ambition for the oncoming placement year. Our responsibility towards supporting our students continues to be at the heart of what we do, and we hope to bring even better opportunities to our students in the coming years.
(Priyanka Chandhok is Assistant Vice President of the Career Development Office at Ashoka University)