Wrap Up: Convocation for Undergraduate Programme
The undergraduate students of 2022 were awarded their degrees by the Chancellor. One by one, bright-eyed students lined up to receive their hard-earned degrees from the Chancellor on stage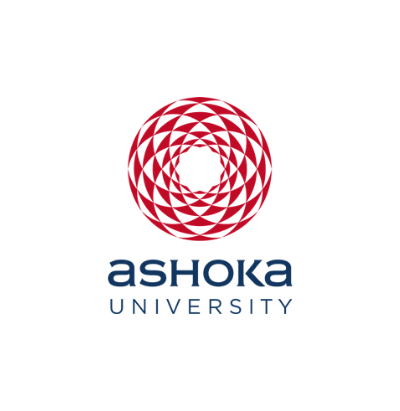 Office of PR & Communications
11 June, 2022 | read
The convocation ceremony for the undergraduate batch of 2022 kicked off with a speech by the Chancellor, Prof. Rudrangshu Mukherjee. Prof. Mukherjee encouraged the graduating students to "step over the threshold of Ashoka into an onerous phase of life". He further described how the graduating students would be entering the "university of life" and leaving their existence in a bubble in Haryana. He urged the students "not to forget the virtues of integrity, moral courage, sense of responsibility that they learnt at Ashoka and to serve as beacons of these virtues to the people around them."
His words were met with a loud round of applause, after which he invited the Vice Chancellor of the University, Prof. Malabika Sarkar, to address the august gathering.
Prof. Sarkar, in her speech, acknowledged the difficulties faced by most of us during the COVID-19 pandemic. She praised the university's efforts in overcoming these difficulties, celebrating how "everyone made sure that the vibrancy of the university was not taken away by the challenges of the pandemic."
Prof. Sarkar also discussed the future of the university, which included strengthening all university departments, the creation of centres for advanced computing and scientific and medical research, and the completion of the new library building- the very "heart of the campus".
To productively counterbalance the growth of the sciences in the university, Prof. Sarkar revealed that new plans for a centre for classical and modern languages have been set in motion. After detailing the university's future plans, She told the graduating students that there was a "wonderful world" waiting for them outside, quoting Louis Armstrong's famous song.
She ended her address with some advice for the students, telling them not to feel intimidated or anxious as they stepped out with their graduating scrolls but to carry the wonder of learning in their hearts.
Prof. Sarkar then introduced the distinguished keynote speaker for the ceremony ~ Prof. Kelvin Everest, Emeritus A.C. Bradley and Professor of Modern Literature at the University of Liverpool.
Prof. Everest's ties with Ashoka University are indeed strong ~ he has donated more than 400 books to Ashoka University's library on the famous Romantic poet Percy Bysshe Shelley.
He started his address by celebrating the importance of the convocation and being a graduate. Prof. Everest urged the students: "give this moment your full and undivided attention to soak it all in for the future and the rest of your lives."
"Ashoka University is an outstanding example and model for the manner in which India has gone about addressing the fundamental question of how to educate its aspiring population to an appropriate level in the contemporary world," he maintained.
Prof. Everest recalled his first visit in India, remarking on how different India was then than it is today. He noted how, despite all the change, India's democratic spirit is the one thing that hasn't gone. "It is a vision of nationhood, a great deal to the life of Mahatma Gandhi," he stated.
He ended his address by telling the students to remember that they have the power and potential to help the world change, and reminded them to enjoy convocation and remember it forever.
The undergraduate students of 2022 were then awarded their degrees by the Chancellor. One by one, bright-eyed students lined up to receive their hard-earned degrees from the Chancellor on stage.
The Vote of Thanks was delivered by Dr. Rajesh Garodia. The ceremony concluded with the singing of the national anthem.
(Reported by Juhi Negi and Uma Bakshi. Juhi is a second-year student at Ashoka University studying English and Media Studies. Uma is a first-year student studying Sociology at Ashoka University.)