Young Scholar's Programme 2023: Nurturing Next-Gen Leaders through a Multi-Disciplinary Approach
Rashmi Berry, Senior Director of High School Programmes shares her perspective about the success of the Young Scholar's Programme 2023
After three years of being conducted online, Ashoka's Young Scholars Programme (YSP) was back on campus with a bang! Over a two-week period from May 21st to June 03, we played host to the largest student cohort to date of nearly 700 high schoolers from over 200 schools across the country with the goal of inspiring students and preparing them better for subject choices, college decisions, and for life beyond.
2023 was a year of many firsts for YSP. Among them was the introduction of 21st-century skill modules covering Creativity & Design Thinking, Techniques for Well-being, Writing for Success, etc. Critical Thinking discussion sessions were added to encourage thought-provoking discussions around some of the most relevant themes of our times from Framing Gender to Environmental Conservation. Additionally, the Future Stream Speaker Series allowed students to engage with leading academicians, industry practitioners & reputed school counsellors on a multitude of topics such as higher education pathways, career trajectories, and what it takes to become a future leader. It was also the first time YSP inducted two special needs students with support from the Office of Learning Support (OLS). YSP Advanced Computer Science was introduced and received an overwhelming response from students with over 120 enrollees.
This year the Young Scholars Programme was threefold in nature:
YSP General (May 22-26), gave a compact 5-day exposure to Ashoka's multi-disciplinary, skill-focused pedagogy in liberal arts & sciences. The engaging faculty lectures covered a range of contemporary topics including The History of Abnormal Psychology, When Maths Meets Economics, Storytelling in the Digital Age, and Being Darwinian- Into the Pandemic Era among many others.
YSP Sciences (May 29-June 02), offered students a chance to explore cutting-edge topics across the different
scientific disciplines from Genetics to Computer Sciences and Clean Energy to The Evolving Universe. The second half of the day was spent in immersive hands-on sessions in Astrophysics, Chemistry, Biology, and Computer Science.
YSP Computer Science (May 29-June 02), explored the foundational nature of Computer Science across fields and disciplines through the diverse sessions on Environment & AI, Building Ancient & Modern Ciphers, and Computing for Biomedical Research & Discovery among many others. Students were enthralled by the Makerspace sessions where they got to build prototypes using 3D printing technology and work with AI tools, and much more.
YSP evenings were fun filled with sports, dance, music, chaat, and movies. Students got plenty of opportunities to soak in the beautiful campus while forging friendships for life. Students truly cherished the time and commitment from our stellar faculty, counsellors, and Undergraduate students who tirelessly answered their many questions and provided meaningful advice in helping them chart their paths for a successful future.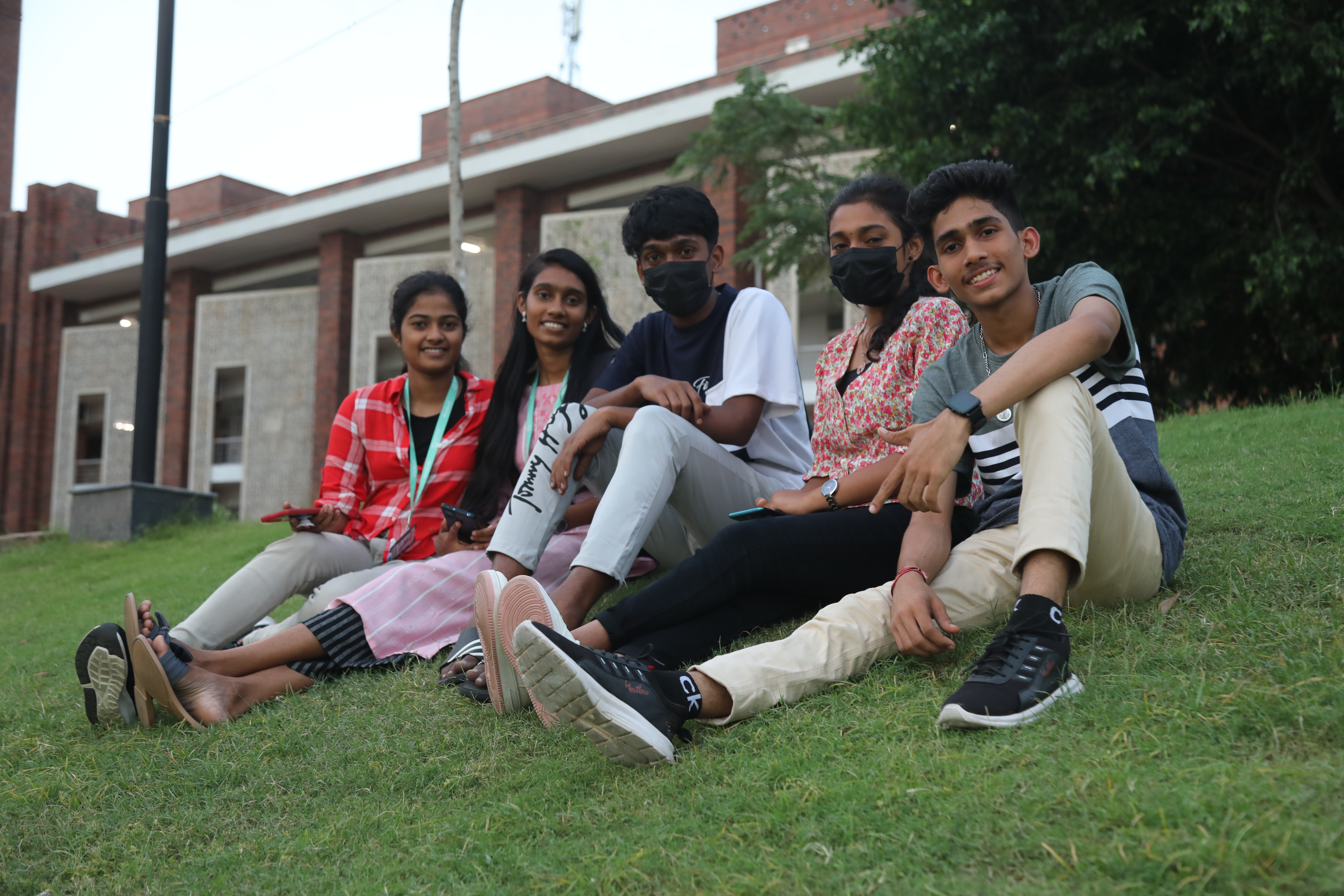 Speaking about his experience, Aryaman Chandra, a Grade 11 student from M.C.T.M. Chidambaram Chettyar International School, Chennai who was a part of the YSP General Cohort, says, "My experience at Ashoka University was an incredible one. Not only was there a ton of learning, but there was also a lot of fun as well. Being able to interact with my peers from across the country really broadened my perspectives, my views and expanded my horizons. The very well-curated sessions throughout the week were a fountain of information, and listening to the various professors was an experience in itself. The whole week at Ashoka University was a transformative experience and I am so glad that I got to be a part of the incredible journey – the Young Scholars Programme. Thank you, Ashoka University, and the entire YSP team for making this possible."
---
(Rashmi Berry is the Senior Director of High School Programmes at Ashoka University)