A Collection of Policy Briefs on Artificial Intelligence
Ashoka University has released a compendium on Artificial Intelligence (AI), A Collection of Policy Briefs on AI.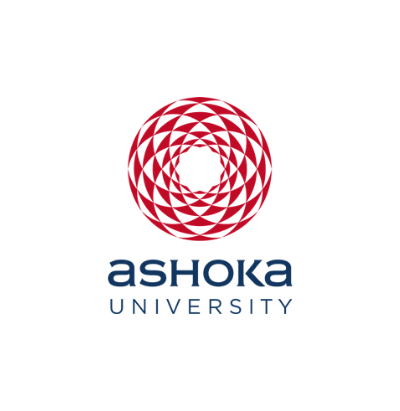 Office of PR & Communications
14 May, 2021 | 1m read
Artificial Intelligence (AI) is transforming the technological landscape all over the world. In India, it holds significant potential. With the nation striving to become a US$ 5 trillion economy in the coming years, AI could perhaps be the next generation technology tool to achieve this target.
Considering the increasing scope and relevance of AI, Ashoka University had organized an interactive online meeting in July 2020. Policy experts, accomplished academicians and R&D personnel who attended the meeting raised critical issues surrounding the deployment of AI and also suggested appropriate solutions. This Collection of Policy Briefs on AI is an outcome of the virtual webinar held last year.
The compendium was released virtually on May 5, by the Vice Chancellor of Ashoka University, Prof. Malabika Sarkar in the presence of Prof. L S Shashidhara, Prof. Subhasish Banerjee and Dr. Anjali Taneja (Author and Compiler of the compendium) from Ashoka University. The contributing experts of this compendium who were also among the key speakers of the webinar, were also present at the release to share their insights. They are Dr. Alpan Raval, Chief Scientist, AI/ML, Wadhwani Institute for AI; Dr. Avik Sarkar, Visiting Professor, Indian School of Business (Chandigarh); Dr. Sudeshna Sarkar, Professor, Computer Science and Engineering Department & Head of Centre of Excellence in AI, Indian Institute of Technology (Kharagpur) and Dr. Samir K Srivastava, Professor & Dean, Research, Indian Institute of Management (Lucknow).
Key takeaways
Some of the interesting thoughts and insights about AI presented during the release meeting were:
One of the biggest advantages of AI is that it can solve the problems at scale by analysing large data sets more efficiently than human beings. For instance, AI can be used in analysing census and electoral data at the national level. In such pandemic times especially, AI can help in the better understanding of the pandemic and make effective strategies to combat its impact. For example, its deployment can help in processing or managing the supply-chain of essential commodities like oxygen, COVID testing kits etc, across the country.
Therefore, 'democratisation of AI' in an emerging economy like India is very important so that it can be used as a means to transform the lives of its population, especially the economically weaker section of the society.
Although AI offers tremendous scope for growth and development in the economy, sense of fear and scepticism exist among people related to the accountability and security threat posed by machines. Thus, it is equally important to focus on building a 'responsible AI'. In other words, AI should complement the efforts of humans and not replace them.
Education in silos is just not enough to take on the challenges of the technology-driven world. AI has significant potential to transform the education sector. Given the limited resource of high-quality educators, AI can be harnessed to deliver high-quality education at scale. This can be utilized to make the learning experience more innovative, productivity-driven and knowledge- generating for students.
AI is like a 'black box' where human beings can give instructions to the machine but might not be completely aware of its output or impact. Thus, the need of the hour is for scientists, academicians, practitioners, social scientists and policymakers to collaborate to enable the use AI for social good.