Ashoka Biology Faculty Imroze Khan awarded the Wellcome Trust-DBT India Alliance Intermediate Fellowship
The Fellowship recognises outstanding young scientists in the biomedical and health sciences who wish to establish a high-quality innovative research programme in India.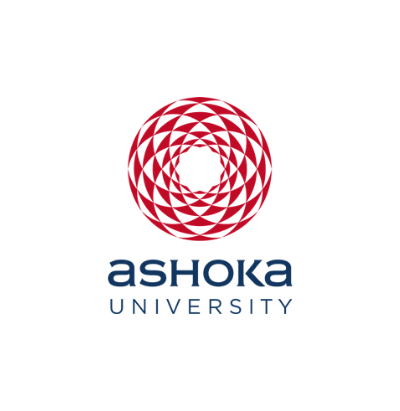 Office of PR & Communications
24 July, 2020 | 10 min read
In conversation with Imroze Khan, an Evolutionary Biologist and Assistant Professor at Ashoka University who along with his team was recently awarded the Wellcome Trust-DBT India Alliance Intermediate Fellowship for five years.
Please explain the Wellcome Trust-DBT India Alliance Intermediate Fellowship.
As disease-causing pathogens are emerging at an unprecedented rate across the globe, the need to better understand the evolution of counteractive dynamic immune response strategies and their possible constraints is undeniable. For instance, immune responses providing effective infection resistance also cause severe collateral damage to the DNA and vital organs. How then, do immune responses offset these costs and yet evolve to protect organisms against pathogens? Also, how these processes are influenced by climate change or important health parameters such as food and nutrition?
These are the kinds of questions Imroze Khan is seeking to find answers to.
Using a unique interdisciplinary experimental framework, he plans to extract critical insights from diverse levels of biological organisation ranging from directly tracking evolutionary and ecological processes to performing physiological and molecular manipulations in the laboratory.
How does it feel to win this Fellowship?
Not only is it an absolute honour to receive the prestigious Wellcome Trust-DBT India Alliance Intermediate Fellowship, it is also a super exciting opportunity to expand on the on-going research ideas in my lab and traverse newer directions.
I am eager to find out how chronic exposure to pathogens and malnutrition affects the evolution and genetics of immune responses through rigorous experimentation and enriching interdisciplinary collaborations.
How does winning the Fellowship benefit your research on the evolution of immune responses?
Despite the huge biomedical implications, there are no basic research programmes in India that integrate both a mechanistic and an evolutionary understanding of immune responses against infection and disease. The India alliance grant will greatly help me to establish India's first evolutionary immunology research and training programme that aims to closely investigate the evolution of immunity and inflammatory responses, and their ultimate implications in health and disease.
We will use diverse methods ranging from population biology, experimental evolution, genetic and genomic methods to unravel the complexities of evolving immune responses.
How will it impact and help Sciences grow at a Liberal Arts University like Ashoka?
With the emergence of crippling pathogens in our environment, the need to study the origin, form, and function of physiological systems that can resist them is now more pressing than ever.
As the current state of the world around us implies, this is not just a problem-solving exercise in science.
Its implications reach farther and wider into societal architecture and the economic valuation of nations. What is interesting for me, being at a Liberal Arts University like Ashoka, is that while I tackle the scientific aspect of disease-causing pathogens and the evolution of effective immune responses against it, I also have the opportunity to share my findings not just with the core scientific community, but with a wider audience that can bring a fresh perspective to my observations.
Through the evolution and immunology courses at Ashoka, I also have the chance to encourage bright young minds to approach problems with openness—that can only be attained by studying the confluence of the sciences and the arts. It is important for science to grow not exclusively, but in harmony with the liberal arts, and Ashoka is poised perfectly for the mutual growth of the two.
Anything else you would like to share.
I am thankful to Ashoka University for providing a great environment to exercise intellectual and academic freedom. I have been fortunate to work with extremely accomplished colleagues from different disciplines, highly motivated and passionate Ph.D. and undergraduate students, interactions with all of whom have proved extremely insightful over the years.
I would like to end the interview by quoting the noted Urdu poet and writer Raghupati Sahay, known by his pseudonym Firaq Gorakhpuri, "Yaaron baaham gunthe hue hain kaayanaat ke bikhre tukde, ek phool ko jumbish doge to ik taara kaanp utthega (The world entwines its myriad elements such, if you nudge a flower, a distant star will quiver)".
For more about Professor Imroze Khan's work, please visit here.
For more about the Intermediate Fellowships, please visit here.