Beyond the Classroom – An Interactive Virtual Seminar Series
Learn from Ashoka's star professors through virtual interactive sessions.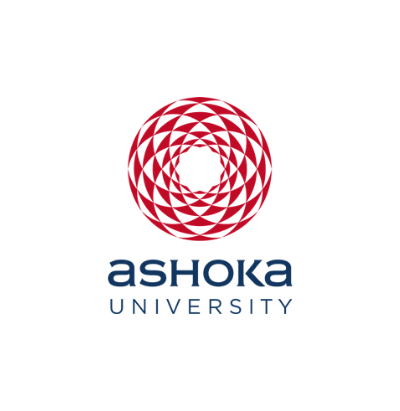 Office of PR & Communications
1 April, 2020 | 5 Mins read
For knowledge to go the distance in this time of social distancing, we are opening our doors to the world with a series of live and interactive virtual seminars where everyone is welcome. Called 'Beyond the Classroom', the series will be taught by our stellar faculty members and will explore a universe of interesting and relevant ideas spanning a range of subjects, from Philosophy to Biology, Literature to Physics and more. These seminars will know no boundaries and no lockdowns. So, log in and learn. Whether you are a student or a teacher, a homemaker or a professional, a scientist or an artist, these seminars are for you. All that you need is a desire to explore new ideas and expand your worldview. Listen to some of the most gifted teachers who explore a new theme in each seminar and then interact with them, not just after the virtual session but also on social media later. We have been working for a while on taking the knowledge and expertise of our world-class teachers to a wider audience. The current shutdown of traditional classrooms has made this even more crucial. 'Beyond the Classroom' is our attempt at bridging the gap in quality education by using digital technology to democratise learning by giving our best ideas to a larger audience. Malabika Sarkar, Vice-Chancellor of Ashoka University believes that "Learning is always a shared experience. This is our University's endeavor to give everyone that joy of entering a new world of knowledge." Our virtual seminars will be held every Wednesday and Saturday night, from 8:30 to 9:30 p.m. IST on Zoom. We begin this Saturday (April 4, 2020) with a topic that is, appropriately, also a question: 'Does morality require God?' Kranti Saran, Assistant Professor of Philosophy, Ashoka University, will conduct the first seminar, addressing timeless ideas of good and bad, of the divine and the personal. He will borrow from Greek philosopher Plato's wisdom in his book Euthyphro to explore the relationship between morality and divinity.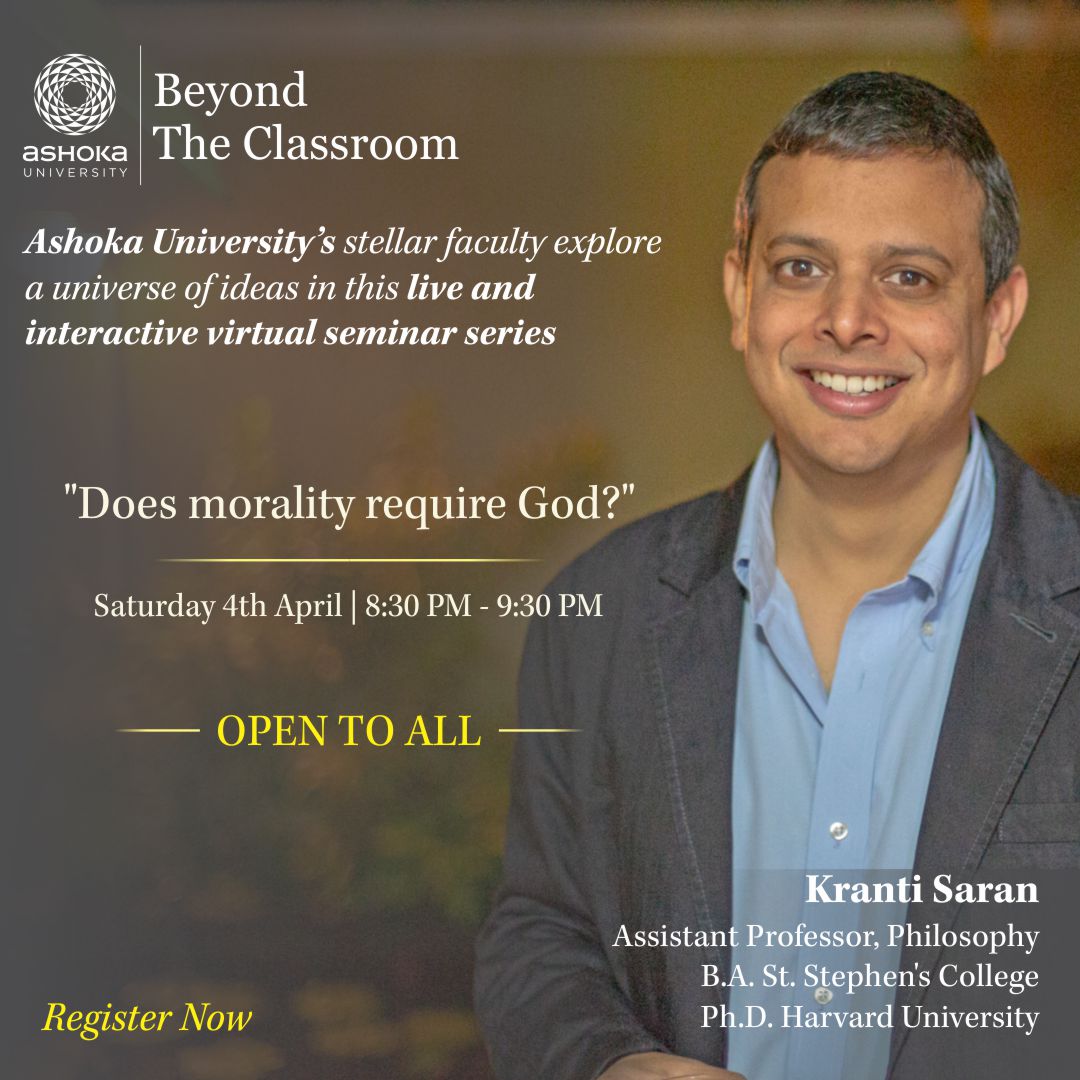 To join this virtual seminar and those that will follow, use this registration linkto download Zoom. Come join the Ashoka University family in this quest to explore questions that concern all humans and enrich yourself with ideas for life. See you beyond the classroom. Link to register: https://bit.ly/2R9K6ED
Note: Watch this space for details of the virtual seminars coming up.