Connecting with Differences
True advancement happens only when we talk with people who may be different from us, writes Reena Gupta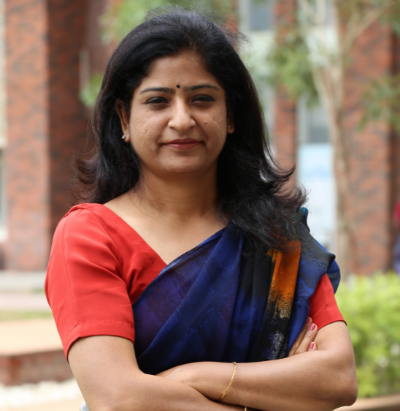 Reena Gupta
30 June, 2022 | read
Differences have been prevalent throughout human existence. Still, we find it difficult to accept these variations amongst people around us; respecting them is a distant hope. However, what we can surely try is to connect with these differences once we realise that this connection is just a conversation away.
But why should we bother to connect with differences? Simple answer is self-interest – individual as well as that of the community.
Connecting only with the ones with similar experiences limits our learning and thus our growth. True advancement happens only when we talk with people who may be different from us – in our skin tones, in our abilities, and in our unique life experiences.
The Office of Learning Support (OLS) initiated this conversation at Ashoka University seven years ago. Despite being a new university trying to create its niche in higher education in India, the decision makers welcomed a dialogue on inclusion for disabilities at the university. This dialogue was a starting point then and today, after seven years, we have the entire Ashoka community organising and participating in programs that foster our understanding of human differences, neurodiversity and disability. That's the power of open dialogues and safe spaces to connect, share and collaborate.
The office, in its awareness programs, has always talked about individual differences being more typical than unusual, and that our abilities and behaviours lie on a continuum. While the milder ones go unnoticed, the more profound ones get labelled. Thus, it is the variation in intensity that defines a condition as disability or "being different".
This is exactly the reason why the OLS works not only with students with diagnosed learning conditions, but with the entire student body, making 'learning support' available to all. More than the diagnosis, the focus of these conversations with students is on understanding and empowering themselves.
How does one embark on this journey of creating connections that can be transformative and beneficial for all? Having witnessed this idea of inclusion grow slowly but strongly within each Ashoka member, it is clear to us that any positive change in a community needs an honest and a grounded approach.
A good starting point would be to bond with oneself and understand our own learning and thinking processes first, called demystification. This has proven to be an extremely powerful tool that opens our minds to our own strengths and weaknesses and eventually to others' too.
Demystification leads to advocacy – for self and for others. Advocacy further builds confidence, creates inclusive communities, opens opportunities for everyone and makes lives more fulfilling. Overall, the whole world benefits when we embrace ours and others' learning and thinking differences and look for similarities to initiate dialogue.
And yes, all this requires effort – a conscious and a diligent one. Ashoka has led this effort to accept and connect with differences and put people first before their disability or neurodivergence in the higher education space. Likewise, many such sincere efforts are put by people in different organizations across the globe. It's time for these institutions to come together and facilitate open dialogues around this theme.
We all need to be prepared to push ourselves beyond our comfort zones, challenge our personal assumptions, and make respectful connections with people from all walks of life. The question is, are we ready for it?
(Reena Gupta is the Director of Office of Learning Support at Ashoka University)