Sanghamitra Bandyopadhyay is Ashoka University Advisor for Computer Science
Professor Bandyopadhyay would assume this important role in December 2022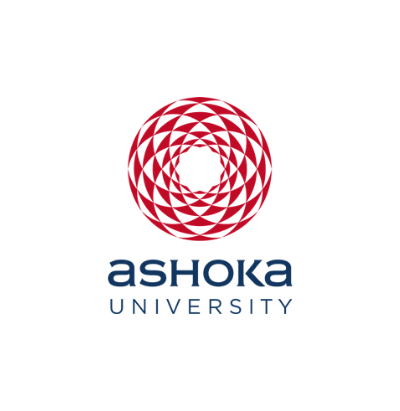 Office of PR & Communications
28 December, 2022 | 4m read
Distinguished Computer Scientist and Director of the Indian Statistical Institute (ISI), Kolkata, Professor Sanghamitra Bandyopadhyay, is all set to begin her role as Advisor for Computer Science at Ashoka University.
Sharing her thoughts on this role at Ashoka, she said, "I look forward to interacting with the faculty and students of Computer Science at Ashoka University as an Advisor with a goal to leverage its liberal education system to produce world-class students and world-class research."
"We are privileged to have Professor Sanghamitra Bandyopadhyay as Advisor for Computer Science at Ashoka. A distinguished researcher with a deep understanding of institution building, her guidance will be of immense benefit to us. I extend a very warm welcome to her," said Professor Malabika Sarkar, Vice Chancellor, Ashoka University.
Prof. Sanghamitra Bandyopadhyay completed her B.Tech, M.Tech and Ph.D. in Computer Science from Calcutta University, IIT Kharagpur and Indian Statistical Institute respectively. She then joined the ISI as a faculty member and is currently the Director of the Institute.
Her research interests include computational biology, soft and evolutionary computation, artificial intelligence and machine learning. She has authored/co-authored several books and a large number of articles in journals, book chapters, and conference proceedings. Prof. Bandyopadhyay has worked in many Institutes and Universities worldwide.
She is the recipient of several honours and awards including the Padma Shri from the Government of India, Shanti Swarup Bhatnagar Prize in Engineering Science, TWAS Prize, Infosys Prize, JC Bose Fellowship, Swarnajayanti fellowship, INAE Silver Jubilee award, INAE Woman Engineer of the Year award (academia), IIT Kharagpur Distinguished Alumni Award, Humboldt Fellowship from Germany, Senior Associateship of ICTP, Italy, young engineer/scientist awards from INSA, INAE and ISCA, and Dr Shanker Dayal Sharma Gold Medal and Institute Silver from IIT, Kharagpur, India.
She is a Fellow of the Indian National Science Academy (INSA), National Academy of Sciences, India (NASI), Indian National Academy of Engineers (INAE), Institute of Electrical and Electronic Engineers (IEEE), The World Academy of Sciences (TWAS), International Association for Pattern Recognition (IAPR) and West Bengal Academy of Science and Technology. She is a member of the Science, Technology and Innovation Advisory Council of the Prime Minister of India (PM-STIAC).