A Conference on topics in Mathematical Analysis
The Department of Mathematics is organising a conference on results in the broad area of Analysis consisting of Matrix Analysis, Finite and Infinite Rank at Ashoka University. It will be held from 18-19 December, 2019. The mini conference aims to bring together mathematicians working in these areas from in and around the National Capital Region of India.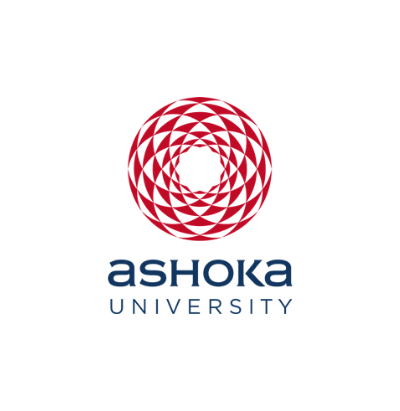 Office of PR & Communications
2 December, 2019 | 10 Mins read
The Mathematics Department, Ashoka University is organising a two-day conference on topics in Mathematical Analysis on 18th and 19th December 2019. This is built around a visit to India by Barry Simon, one of the leading figures in mathematical physics and mathematics in the past four decades.
Barry Martin Simon is an American mathematical physicist and the IBM Professor of Mathematics and Theoretical Physics at Caltech, known for his prolific contributions in spectral theory, functional analysis, and nonrelativistic quantum mechanics (particularly Schrödinger operators), including the connections to atomic and molecular physics. He has authored more than 400 publications on mathematics and physics. A description of Professor Simon's work and influence can be found in articles dedicated to his work in the Notices of the American Mathematical Society.
The Conference will have about a dozen speakers drawn mainly from institutions in Delhi and the neighbourhood. It is open to everyone.Expected Speakers and Participants
Barry Simon, California Institute of Technology, Pasadena , USA
Peter Hislop, University of Lexington, Kentucky, USA
Arup Pal, Indian Statistical Institute, New Delhi
Tanvi Jain, Indian Statistical Institute, New Delhi
Ved Prakash Gupta, Jawaharlal Nehru University, New Delhi
Ranjana Jain, Delhi University, New Delhi
Sameer Chavan, Indian Institute of Technology, Kanpur
Priyanka Grover, Shiv Nadar University, UP
Pankaj Jain, South Asian University, Delhi
Kumarjit Saha, Ashoka University, Rai, Haryana
Dhriti Ranjan Dolai, Indian Institute of Technology, Dharwad
Apart from senior participants, the Conference will invite many young research workers from Delhi and neighbouring states.
Click here to view the titles, abstracts and schedule of the talks.
Dates and Venue
The dates of the conference are 18-19 December 2019
Timing: 10 AM to 4 PM
The venue is Ashoka University, Rai, HaryanaOrganising Committee
The organising committee consists of:
Prof. Rajendra Bhatia, Ashoka University
Prof. M Krishna, Ashoka University
Register :
We request interested participants to register using the link below. Registration has no charges, we need this information to estimate various infrastructure needs for the conference. Please indicate if you need a letter of invitation to participate in the conference, so you may avail leave from your institution.
Mathematics Conference Participation
Information on how to get the Ashoka Shuttles
After taking an exit from Jahangirpuri Metro Station Gate No. 3, you will find the Ashoka Shuttles between gate numbers 3 and 4 which will take you to the Ashoka University Campus.
Please contact the university guard at 8222930509 in case of any help or concern.
It takes about an hour to reach the campus from Jahangirpuri Metro Station, so in order to avoid any inconvenience, please take the early 08:00 AM shuttle.
Please find the shuttle schedule (effective from 16th December 2019) as follows:
SHUTTLE SCHEDULE – WEEKDAYS
CAMPUS TO METRO
METRO TO CAMPUS
DEPARTURE TIME
DEPARTURE TIME
07:00
08:00
07:30
08:30
08:00
09:00
08:30
09:30
09:00
10:00
09:30
10:30
10:00
11:00
10:30
12:00
11:00
13:00
12:00
14:00
13:00
15:00
14:00
16:00
15:00
17:00
16:00
17:30
17:00
18:00
17:30
19:00
18:00
19:30
18:30
20:00
19:00
20:30
19:30
21:00
20:00
21:30
20:30
22:00
21:00
22:30
22:00
23:00