A Unique Resource for Teaching and Learning: Centre for Writing and Communication
From initially providing only one-on-one tutorial support to undergraduates, CWC has evolved and expanded to meet the growing and diverse needs of the university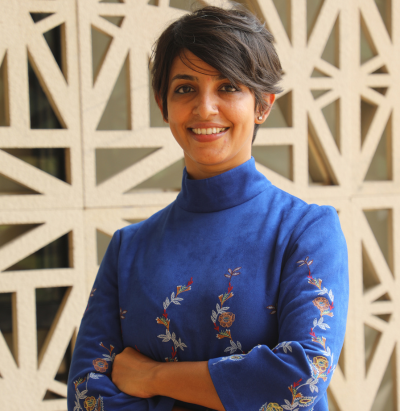 Kanika Singh
15 November, 2023 | 4m read
Established in 2014, the Centre for Writing and Communication (CWC) at Ashoka is as old as the university itself and remains central to its work. From initially providing only one-on-one tutorial support to undergraduates, CWC has evolved and expanded to meet the growing and diverse needs of the university. The centre now engages with the entire academic community at Ashoka, with its primary focus on developing pedagogical support for students. This includes teaching, research and outreach activities keeping in mind students at all levels (UG, PG and Ph.D.) and across disciplines.
The centre's teaching activities are carried out in the form of one-on-one tutorial sessions, short courses or workshops and full semester-long courses. In all these formats the focus is on developing the most fundamental academic writing and communication skills. These include basic questions such as 'What is academic writing?' and 'What is critical thinking?' to ethics of research writing and presenting complex research coherently and clearly. CWC has a robust programme for English Language Teaching which provides year-long support to the most vulnerable students at Ashoka. This is unique to Ashoka's writing centre and includes the Academic Bridge Programme, the English Communication courses taught during the Monsoon and Spring semesters by the Centre and the learning strategies embedded in the other courses at Ashoka. The teaching-learning material created by the CWC will eventually contribute towards an open-access knowledge bank with resources available for use by teachers and students, in multiple languages. Just this year, CWC has released two resources: an online course for students titled Introduction to Academic Integrity and Ethics, and a guide for teachers for inclusive teaching practices for students in the classroom.
CWC's research draws upon our teaching experience at the university and, in turn, supports it. Our interactions with students and teachers at Ashoka have brought forth new questions and revealed novel possibilities. We have learnt as we have taught. We would like to learn more—a fundamental privilege of being a part of a university. Our conferences have provided a platform for scholars, practitioners and students to come together and explore the most fundamental as well as pressing issues in the field of higher education. An ongoing research project at CWC examines the relationship between language, pedagogy and inclusion through a case study of Ashoka University and seeks to make recommendations at the level of policy and pedagogical practices.
The centre's teaching and research programmes, while primarily directed at the academic community at Ashoka, have a wider relevance for other higher education institutions in India, and indeed South Asia. Many of our programmes are open to the public and our outreach activities include collaborating with other colleges and universities to teach and create learning material on academic and professional writing and communication.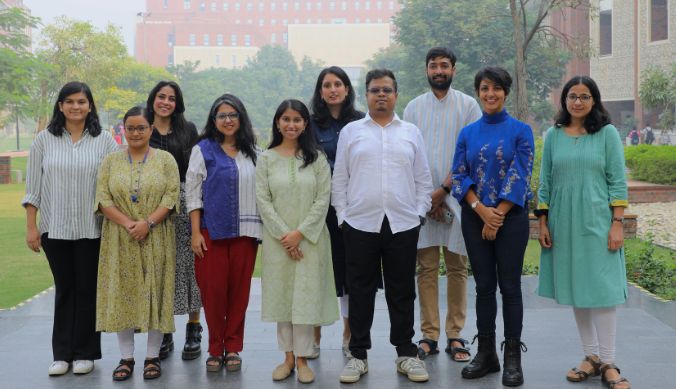 The biggest strength of the CWC is the composition of its team. We have made a conscious effort to create a team where its members come from diverse backgrounds— disciplinary, linguistic and with the experience of writing in different contexts (academic, journalistic, popular, fiction and nonfiction). We particularly value educators with experience in creating learning materials for different kinds of audiences. Some of our team members have experience working with school children and neo-literates, creating learning material in distance mode, and as language teachers for English and other Indian languages. And, they have varying levels of educational qualifications: some have a Ph.D. while others have a postgraduate degree. CWC team has included anthropologists working on humour, music and food, a lawyer researching manual scavengers, students of English literature and composition, a scholar and writer of children's books, artists, journalists, translators, and a historian researching with textual, visual, and ethnographic material. These scholars and professionals have worked with different kinds of writing and communication practices which when put together in a university setting, introduce a range of ways of thinking about the world.
The diversity of expertise in the team, I believe, is instrumental to the CWC's vision. When a group of scholars and professionals with diverse experiences work closely with each other throughout the year to discuss reading, writing, communication and pedagogy, only then can we truly begin thinking about a vibrant writing centre.