Ashoka University students begin to make a mark as international recognition comes their way
Ashoka was envisioned as a University that would equip its students to be good communicators, effective problem solvers, critical thinkers and ethical leaders. The Young India Fellowship…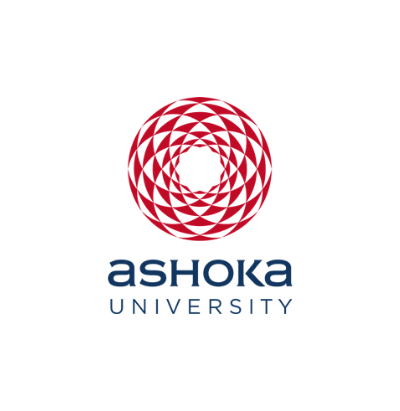 Office of PR & Communications
1 January, 2017 | 5 Mins read
Ashoka was envisioned as a University that would equip its students to be good communicators, effective problem solvers, critical thinkers and ethical leaders. The Young India Fellowship (YIF) was the flagship one-year post graduate programme of the University, established five years ago. YIF Alums have made their mark in academics and careers in diverse fields such as social sector, entrepreneurship or corporate sector; following their passions. The undergraduate programme, though only two years old, already shows the results of an interdisciplinary approach in liberal education which encourages students to nurture their talent and interests outside the classroom as well. Three students who were recently recognised on international platforms share what these achievements mean for them and their experiences:
Kritika Pandey, a YIF alum and current Teaching Assistant at Ashoka University, has been shortlisted for the prestigious Commonwealth Short Story Prize. The 2016 Commonwealth Short Story Prize attracted nearly 4000 entries from 47 countries. Twenty-six stories by writers from eleven countries made it to the shortlist.
"I see this less as a milestone in my writing career, and more as one in my publishing career, the two being as different as chalk and cheese. Writing is both a private as well as public undertaking – writers work through their most unshakable solitude to produce something that must travel across the world – it's an inherently bipolar task," says Kritika.
Kritika's themes and efforts in writing have been the same ever since she knew she wanted to write. She is passionate about realist fiction. Her characters are "ordinary" people. "My interest in them is a result of my wish to showcase the extraordinary spirit that you and I are made of," she says when talking about the characters in her writing. It is an honour to have been shortlisted for this prize. And it is exciting to know about the different writers and their extraordinary writing from all parts of the world. I did not expect to get selected. It was a very pleasant surprise."
Dhairyya Singh, a second year undergraduate student at Ashoka, has been selected for the highly competitive Summer Program for Undergraduate Research (SPUR) in the US. The Society for Personality and Social Psychology (SPSP) SPUR offers upper division undergraduate students with outstanding academic potential the opportunity to work closely with faculty mentors on research projects. The programmes are designed for students who wish to learn more about the graduate school experience and possibly pursue an academic career in teaching and research.
""To be honest, a lot of programmes like these in the US are not open to international students. However, this one administered by the Society of Personality and Social Psychology is, and I applied. I am incredibly honoured to have been selected for the program, especially, given quality of applications they must have received. A programme like this fits perfectly in my larger immediate plan of going to grad school and specialising in a sub-field of psychology or neuroscience.," says Dhairyya.
According to the letter that Dhairyya received from SPUR, over 150 students had applied and only five got selected. That he made such an incredibly competitive list, is a testament to both the world-class education provided by Ashoka and his commitment to research.
The application was fairly standard in that it consisted of a couple of essays, CV, transcript submission and a letter of recommendation. However, it differed from similar programmes in a key way – the applicant had to also pick five faculty mentors from a list of over 50 available mentors and rank them based on the applicant's preference for who to work with in the summer. "I got matched with my first choice mentor and will be working with her on an area of psychophysiology called affective embodiment," says the excited Dhairyya.
Sumer Sharma, a first year undergraduate student, has been honoured for his news website content at the prestigious Webby Awards, an international competition for the best blogs. The Webby Awards is the leading international award honouring excellence on the Internet. Established in 1996 during the Web's infancy, the Webbys are presented by the International Academy of Digital Arts and Sciences (IADAS), a 1,000+ member judging body. The Academy is comprised of Executive Members, leading Web experts, business figures, luminaries, visionaries and creative celebrities, and Associate Members who are former Webby Winners, Nominees and other Internet professionals.
"At present, I don't know how the accolade is going to affect my future. I am still too overwhelmed by the fact that I have received it, and by the attention it has garnered for the website and myself. Since I will probably want to pursue journalism, this provides a great point from which to move forward: especially since the website was recognised for content (all written by me), and not something like design," says Sumer.
The Webby has provided a much needed impetus to Sumer to relaunch his website, INFORMission Weekly, with new vigour and start writing articles again. Sumer believes that doing things because you love them or you feel the world needs them is most important. He believes that his philosophy has been validated by him being rewarded for a non-commercial initiative, which he started for no personal gain.
Sumer's views echo the thoughts of other students at Ashoka. He summaries, "Through my interactions, I have learnt that our Ashokan community is filled with exceptional individuals – and that we should try and recognise all of their wonderful talents and accomplishment."