The University of East Anglia Creative Writing Workshops in India, In Partnership with Ashoka University
The seven-day international workshop begins on 1st August, and ends on 8th August 2020. Apply here for the 10th workshop, in prose fiction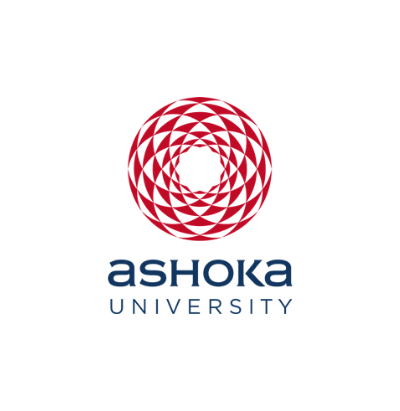 Office of PR & Communications
14 May, 2020 | 1 min read
Following on the great impact its first nine creative writing workshops had in India, the University of East Anglia (UEA), where the United Kingdom's oldest and highest-ranked school of creative writing is located, is organizing a tenth workshop in prose fiction in partnership with Ashoka University, India's leading liberal arts university. The first of these workshops began in 2013.
Published writers, often picked up by leading publishers, have emerged steadily from the workshop in the last five years. Others have gone on to successfully complete MAs and MFAs in prose fiction from UEA and other reputed universities.
The seven-day international workshop begins on 1st August, and ends on 8th August 2020. There will be a break on the 5th. This workshop will comprise a group of 9-10 participants.
It will take place online, and be led by novelist, essayist and musician Amit Chaudhuri.
Participants should ideally have experience in creative writing and also be able to respond in detail to the works of other participants.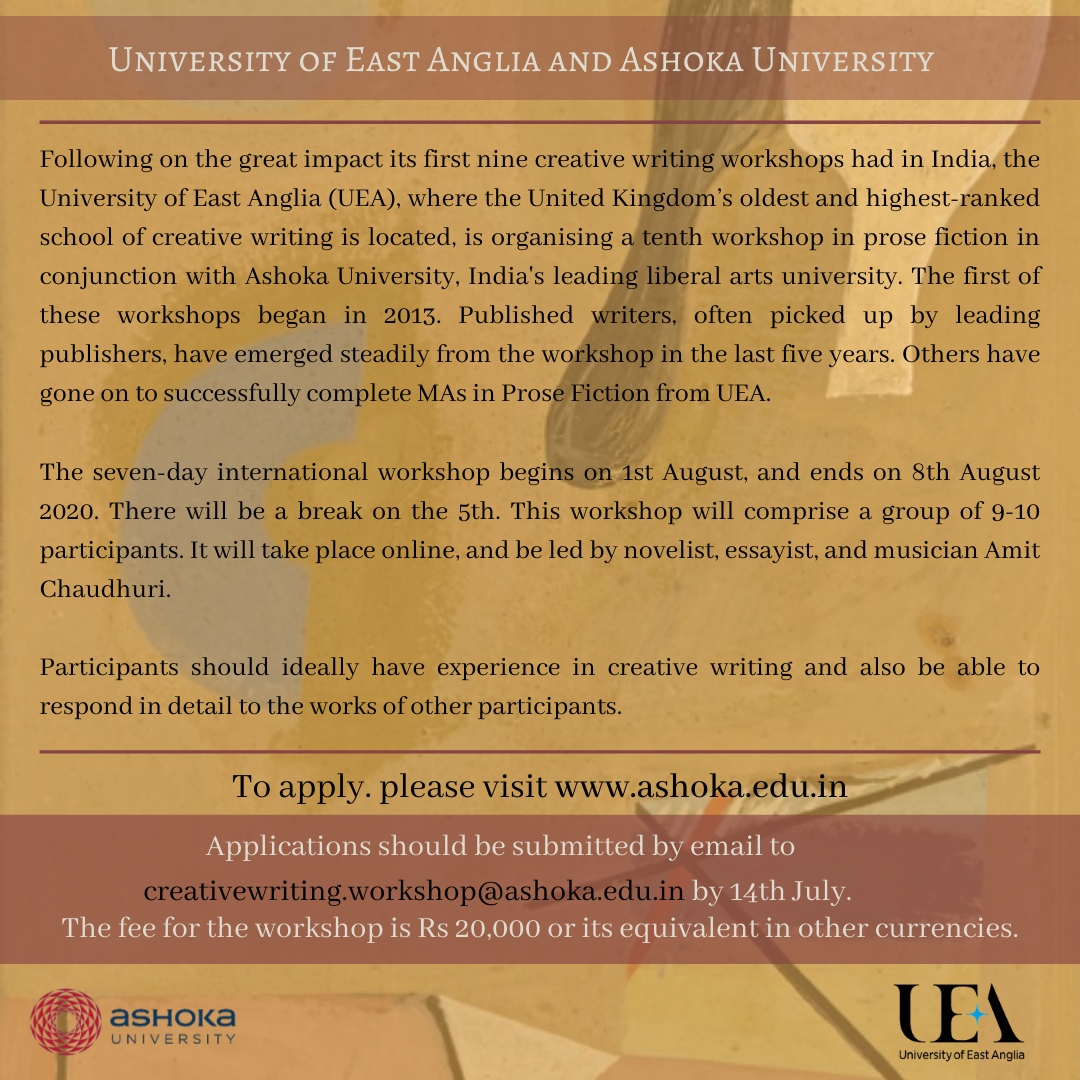 To apply to the workshop, please send us:
a completed application form
a CV
a writing sample of 1,500 words – published or unpublished; the sample should be what candidates consider to be their best work.
a reference (optional)
a short statement (300 words max) – explaining what you hope to contribute to and achieve in this workshop.
Applications should be submitted by email to creativewriting.workshop@ashoka.edu.in by 14th July. The fee for the workshop is Rs 20,000 or its equivalent in other currencies