US Ambassador Richard R. Verma addresses YIF convocation 2015
Verma stressed the need for an education that produces world leaders ,to an eclectic group of 195 high flyers as they graduated from the Young India Fellowship Class of 2015.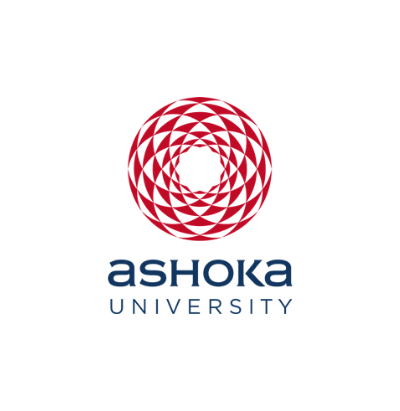 Office of PR & Communications
28 June, 2015 | 10 Mins read
On the evening of 27th June, Ashoka University hosted the fourth Convocation ceremony of the Young India Fellowship (YIF) Class of 2015. The ceremony, held for for the first time at the University campus in Sonepat, saw 195 fellows graduate. The guest of honour on the occasion, His Excellency US ambassador Richard R. Verma, awarded the certificates to the students, in the presence of Founders and Trustees such as Dr. Pramath Raj Sinha, Sanjeev Bikchandani, Ashish Dhawan, Pro Vice-Chancellor Vineet Gupta along with Vice-Chancellor Dr. Rudrangshu Mukherjea, faculty and staff of the University, friends and families of the graduating students, and other members of the Ashoka family.
Dr. Rudrangshu Mukherjee, Vice-Chancellor, Ashoka University, led the ceremonial procession, with the Founders and Trustees, Chief Guest, faculty, and the students walking towards a newly build state-of-the-art auditorium. The Ashoka campus brimmed with energy reflecting the sense of anticipation among the students wearing the Red and Green ceremonial graduation regalia, waiting to receive their graduation certificates.
Addressing the students, Dr. Rudrangshu Mukherjee said, "Ashoka University is often described as a dream come true but the reason behind the transformation of this dream to reality is the Young India Fellowship and its success. We believe that through a study of the liberal arts, individuals discover their own better selves and the YIF is truly a voyage of self-discovery. We hope that through the YIF, we have helped the students to embark on this wonderful and adventurous journey through which, each one of them would have found out amongst other things, what they mean to themselves."
The Guest of Honour, His Excellency US Ambassador Richard R. Verma, expressed his happiness on being a part of the occasion and gave away special awards and Graduation Certificates to the 195 students of the Class of 2015. Pride and joy filled the air with families and friends cheering the students as they went onstage to receive their certificates. Bhushan Kumar was awarded the Torchbearer Award for embodying the spirit and ideals of the programme and displaying all-round excellence. While Prineeta Kulkarni was awarded the YIF Scholar Award for achieving the highest academic rank in the class and having shown exceptional and demonstrated commitment to learning.
Speaking on the occasion, US Ambassador Richard R. Verma said, "I am honored to have been invited to participate in the first convocation ceremony on Ashoka's campus. Ashoka University is creating a new benchmark for liberal arts education in India and this fine campus is a testament to that vision. As Ashoka Fellows, I know that all students have one thing in common: they are leaders. I've heard stories about how one Fellow successfully tested using water as a supplementary fuel for auto-rickshaws. Another founded an NGO to support economically disadvantaged students. And I am certain there are many more stories to come. The truth is we need your leadership now more than ever before to find solutions to some of the world's most complex problems."
Addressing the graduating fellows, he added," I urge all students to remember that leadership is not a degree or diploma. It is not reinforcing the status quo or giving up or finding ways of working around problems instead of through them. Leadership is what we do between a challenge and the next step forward. It can be on a global scale, it can be within your state or corporation or organization, or it can be in your community, your neighborhood or family – yes, your families, friends, and neighbors need your leadership too — it may not get the headlines, but you sure can have a real and lasting impact."
Class of 2015 – Class of achievements and accomplishments
The YIF Class of 2015 was an eclectic group of achievements who shone brightly across fields. Several of the graduating fellows have decided to study further and have been awarded some of the most prestigious scholarships to study at world class universities. Some of these fellows include:
Vijay Kumar: Received full funding and is pursuing a Fellowship Programme in Management – PhD in Organisational Behaviour at Indian Institute of Management Kozhikode (IIM K)
Gurleen Kaur: Awarded the NUS Research Scholarship to pursue a PhD in Electrical Engineering in National University of Singapore (NUS)
Peeyush Khare: Received full funding for the Yale Fellowship to pursue a PhD in Chemical and Environmental Engineering with a research focus on atmospheric environment
Sonali Chowdhury: Awarded the Rhodes Scholarship to pursue a MPhil in Economics at Merton College, University of Oxford
Ragini Malik: Awarded the Eiffel Scholarship to study Master's in International Public Management at Sciences Po in Paris
Danish Mir: Awarded the Japan Foundation United Nations University Scholarship to pursue a Master's in Sustainability at the United Nations University-Institute of Advanced Sustainability, Tokyo, Japan
Ashoka's Alumni Network
With the graduation of the Class of 2015 of the YIF, Ashoka University brand is now represented by a 450+ strong alumni network which is spread across 20 cities and 10 countries. Over a short span of time, YIF has already produced many alumni entrepreneurs, alumni who contributing to the growth of corporates as well as those who are making their presence felt in the social sector. Several of YIF alumni are honing their skills at globally renowned universities such as National University of Singapore, University of Pennsylvania and Carnegie Mellon University among others. Ashoka University is committed to the continuous development of its alumni and assists them with career development and support activities.