Admissions 2019
Applications for the Undergraduate Programme are now closed.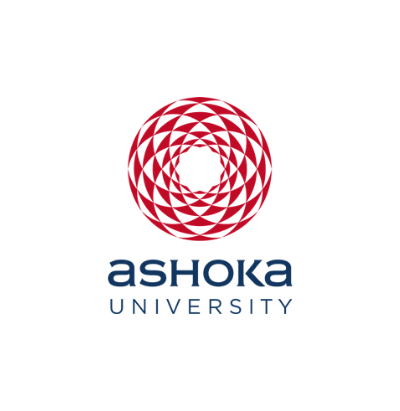 Office of PR & Communications
13 June, 2019 | 7 min read
Ashoka University has helped over 2200 students achieve their dreams by availing financial aid from the institution.
For Undergraduate Admission 2019 (Apply Now), we are committed to giving a minimum of 100 FULL scholarships. For full details of Financial Aid click here.
Ashoka University is committed to making its world-class education accessible and affordable for students from all walks of life. This is made possible through our need-based Financial Aid philosophy. At present, over 50 percent of our students on campus are on some form of aid in both the undergraduate and postgraduate programmes.
While admission to Ashoka University is based on academics, extra-curricular activities and other holistic principles, financial aid is assessed entirely on the basis of the financial standing of the student's family.
Our endeavour is to provide necessary financial support which can help you bridge the gap between the cost of the programme and your ability to pay.
Applications to the Undergraduate Programme, Young India Fellowship Programme, Master's in Economics Programme and the Young Scholars Programme are currently open. Please click here to register yourself and begin your applications!
Undergraduate

Ashoka University offers a multidisciplinary undergraduate programme, in the interest of exposing students to many different perspectives in and out of the classroom. Students are not expected to declare their Major until the middle of the second year. This is to ensure that they get plenty of time to try out various possibilities, to pursue extra-curricular and co-curricular interests, to discover new passions, and perhaps to change the trajectory of their lives.
The fourth round of applications for the Undergraduate programme closes on 12th June 2019.

Click here to Apply
Young India Fellowship

The Young India Fellowship (YIF) is a one year multidisciplinary postgraduate diploma programme in Liberal Studies. The Fellowship brings together a group of 300 bright young individuals who show exceptional intellectual ability and leadership potential from across the country, and trains them to become socially committed agents of change.
Applications for the Young India Fellowship are now closed.

Young Scholars Programme

Young Scholars Programme is a unique summer residential Programme which introduces high school students to the idea of a liberal arts education. It is a certified, week-long, residential Programme where students are exposed to different disciplines through experiential and hands-on learning. The Programme includes a range of activities including lectures, workshops, discussion groups, project-work, presentations and performances.
Applications for YSP 2019 are now closed.
MA Economics

Ashoka University's Master's programme in Economics has been developed to provide students the opportunity to be trained in modern Economics by highly qualified economists. Our approach to Economics is a comprehensive one. We believe in teaching students both how to ask and address questions that are informed by economic theory as well as how to substantiate their arguments with rigorous data analysis.
Applications for the MA Economics programme are now closed.