Applications Open for Undergraduate Programme 2020
The last date for submission of Round 1 applications is 13 November, 2019.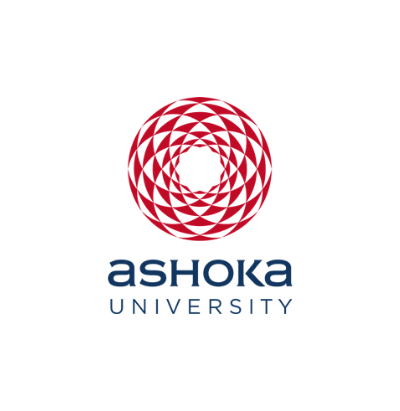 Office of PR & Communications
10 October, 2019 | 7 min read
The Undergraduate Programme combines multiple academic interests into a single degree programme. Ashoka University offers students a total of 20 options to Major in. The University offers 11 pure Major programmes and 9 Inter-Disciplinary Majors. Students can pick minors from 18 programmes on offer, and it is mandatory for students to undertake 9 Foundation Courses that guide students in declaring a Major. Ashoka University has a generous need-based financial aid programme and over 50 % of the students on campus are on some form of financial assistance. Admission to Ashoka University is based entirely on merit, and no student has ever been turned down due to financial constraints. For further information about the application process and financial aid log, students can log onto visit https://www.ashoka.edu.in/ug-admissions.
The Undergraduate Degree programme offers Pure Subject Majors in: Computer Science (B.Sc. Hons.), Economics (B.A. Hons.), English (B.A. Hons.), History (B.A. Hons.), Mathematics (B.Sc. Hons.), Philosophy (B.A. Hons.), Political Science (B.A. Hons.), Psychology (B.A. Hons.), Sociology/Anthropology (B.A. Hons.), Physics (B.Sc. Hons.) and Biology (B.Sc. Hons.). The Interdisciplinary Majors can be chosen from: History and International Relations (B.A. Hons.), Politics, Philosophy and Economics (B.A. Hons.), Politics and Society (B.A. Hons.), Computer Science and Entrepreneurship (B.Sc. Hons.), Mathematics and Computer Science (B.Sc Hons.), Economics and Finance (B.Sc. Hons.), Economics and History (B.A.Hons.), English and Journalism (B.A. Hons.), and English and Creative Writing (B.A Hons.). The Minor Courses are: Performing Arts, Visual Arts, Entrepreneurship, Creative Writing, Environmental Studies, International Relations and Media Studies.
Ashoka University's international partnerships with global institutions enable students to receive a world-class education by distinguished faculty members, celebrated for their contribution to their respective fields and also for their ability to inspire students with original ideas.
The Office of Learning Support (OLS) at Ashoka University helps students with limitations to manage their course work and have a complete academic experience. The OLS also conducts assessments to determine the learning difficulties and identifies the cognitive intelligence of a student to help them perform and assist in designing appropriate course components. The inclusive and diverse environment at the University is especially conducive for students who need special support.
Click here to Apply
Click here for the Admissions Timeline
Pure Majors offered:
Computer Science (B.Sc. Hons.)
Political Science (B.A. Hons.)
Sociology/Anthropology (B.A. Hons.)
InterdisciplinaryMajors offered:
Computer Science and Entrepreneurship (B.Sc. Hons.)
Computer Science and Mathematics (B.Sc. Hons.)
English and Creative Writing (B.A Hons.)
Economics and Finance (B.Sc. Hons.)
Economics and History (B.A.Hons.)
English and Journalism (B.A. Hons.)
History and International Relations (B.A. Hons.)
Politics, Philosophy and Economics (B.A. Hons.)
Politics and Society (B.A. Hons.)
Minors offered: